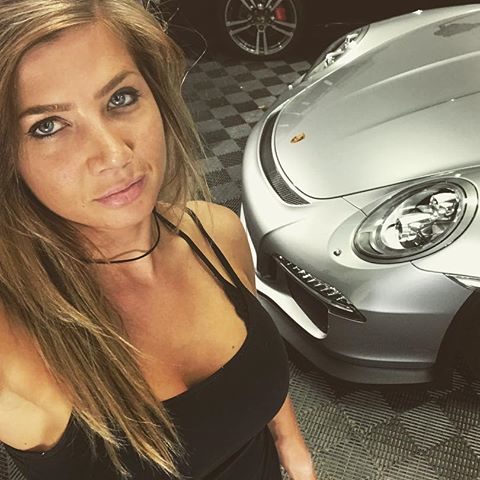 Jennifer Turcotte
Owner
Jennifer has been in the car industry for over 20 years and has experience detailing everything from million dollar hypercars to custom built semi trucks.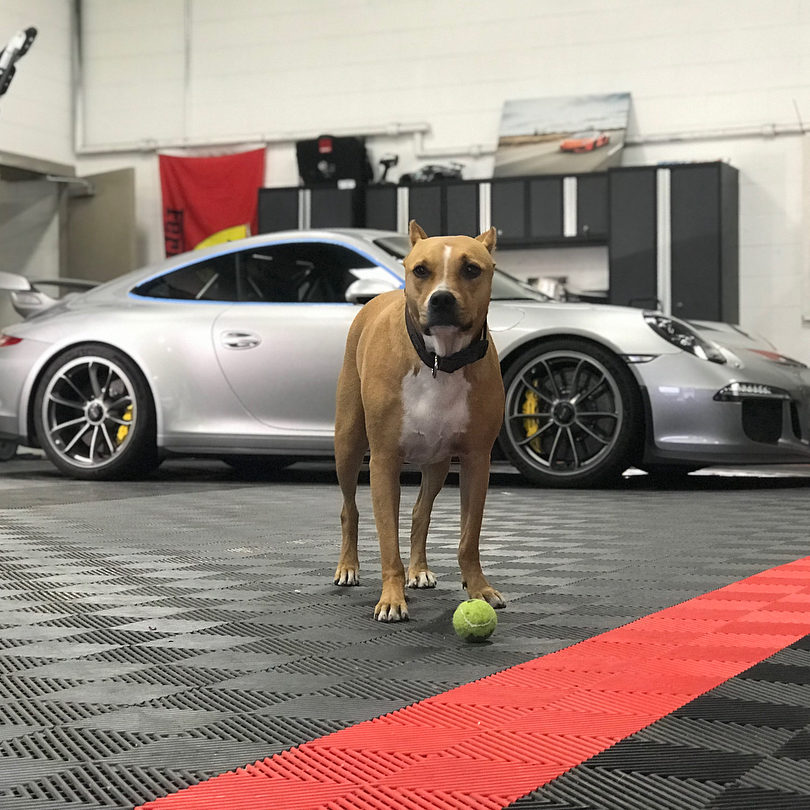 Koa
Quality Control
Koa has been in the car industry her entire life. She's a stickler for perfection and loves to attack an air hose.
Exterior Detail

We offer everything from a premium hand wash to removing the deepest swirls and scratches. Contact us today for an estimate
Interior Detail
Do you need a quick vacuum or a full on deep interior clean? We can handle that for you. Let us know what you're looking for!
Ceramic Coating
Protect your car with our premium ceramic coating option. Reach out to us today to book your appointment
Detail Packages
Please know, prices will vary for details depending on the condition of your paint and what you are looking to have done.
Ceramic Coating Packages
Please know, prices will vary for details depending on the condition of your paint and what you are looking to have done.
Small Vehicles
$1,500-1,700
Types of vehicles include:
Mini Cooper
VW GTi
Audi A3
BMW 1 & 2 Series
MB C-class
Get Started
Medium vehicles
$1,700-1,900
Includes:
Porsche 911 – Macan
Audi A4 – A7 & Q5
BMW 5-6 Series & X3
MB E-class & ML
Polish Exterior Trim
Get Started
large vehicles
$2,000 +
Includes:
Porsche Panamera – Cayenne
Audi A8
BMW 8 Series & X5
MB S-class & GL
Get Started
Wheels & Calipers
Options:
Wheel faces only – $100
Wheels & Barrels – $300
Wheels, Barrels & Calipers – $350
Glass
Options:
Windshield – $75
Door Glass – $25
Rear Glass – $50
Interior
Options:
Front Seat – $100 each
Door Cards – $100
Rear Bench – $250
Steering Wheel – $50
Where We're Located
Carsmotology Detailing
13300 15th Ave N.
Plymouth, MN 55441
Phone: (763) 205-2561
Email: Service@ImolaMotorsports.com
Contact us
Meet Jennifer
My detailing area is a
Salon for cars…
I looked at a car and I looked at my detail area as a salon. There's so many different treatments and procedures you get done when you go to the salon, then you come out feeling amazing. That's what I do to cars.
Schedule a Consultation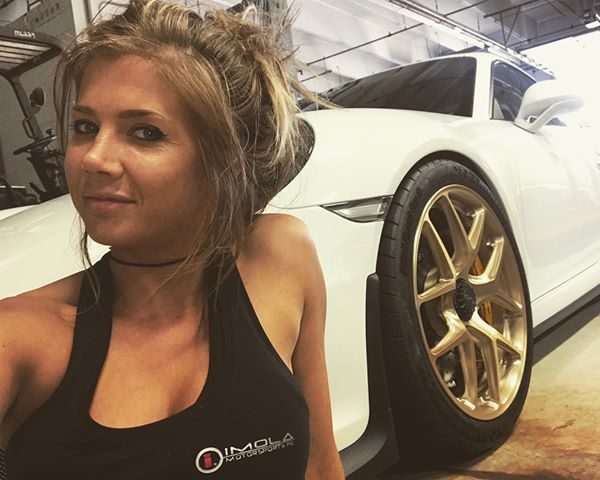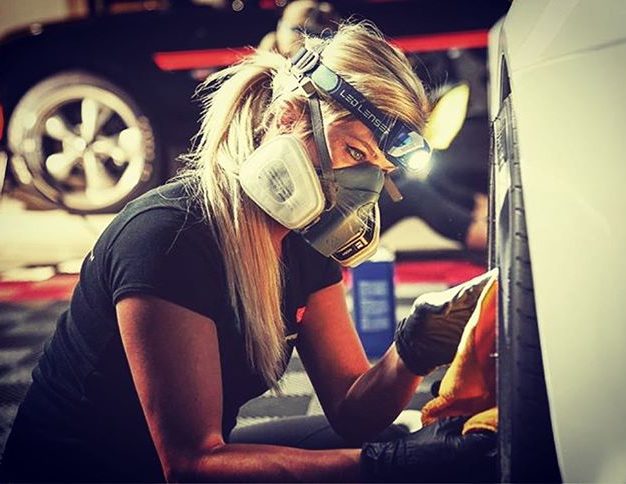 IGL Certified Sales executive & trainer
Professional Experience on Every Detail
Jennifer is a certified trainer and sales executive for IGL Coatings. She operates training sessions so you can learn her techniques and see exactly how she applies her years of experience to each and every detail.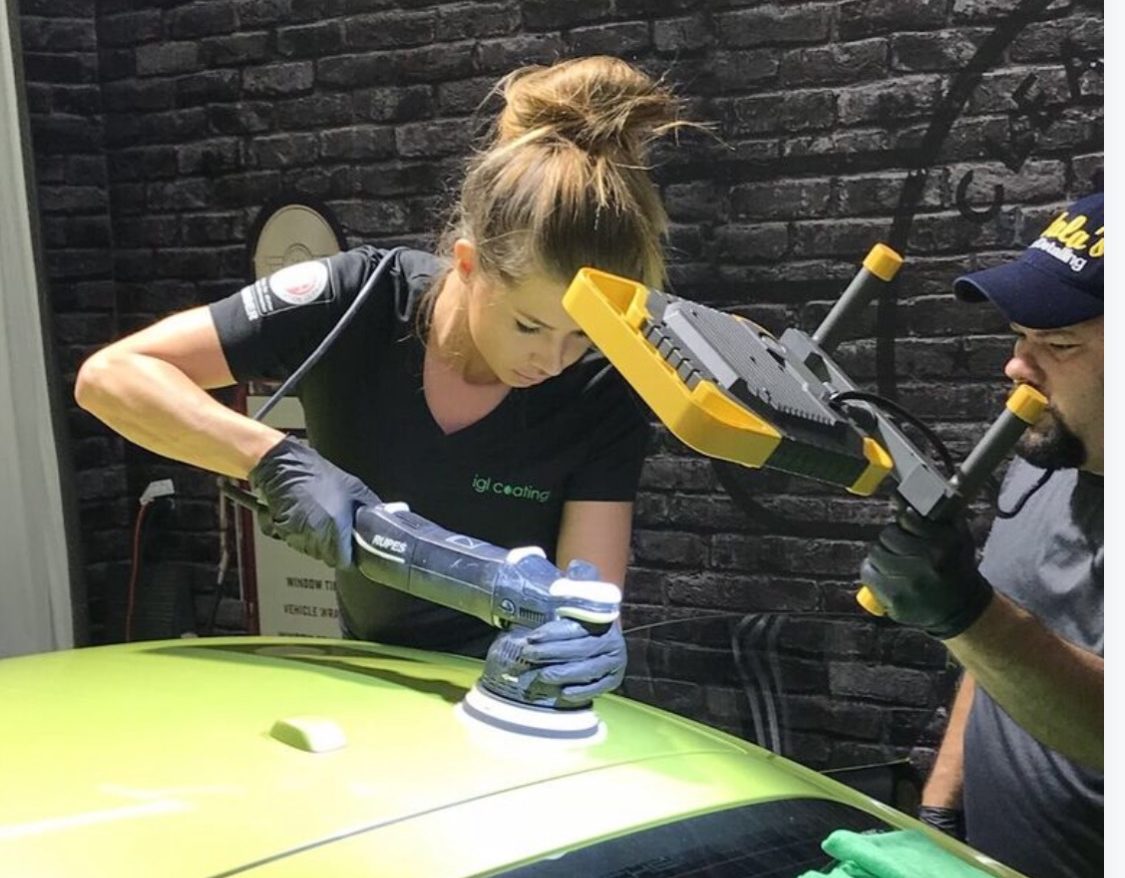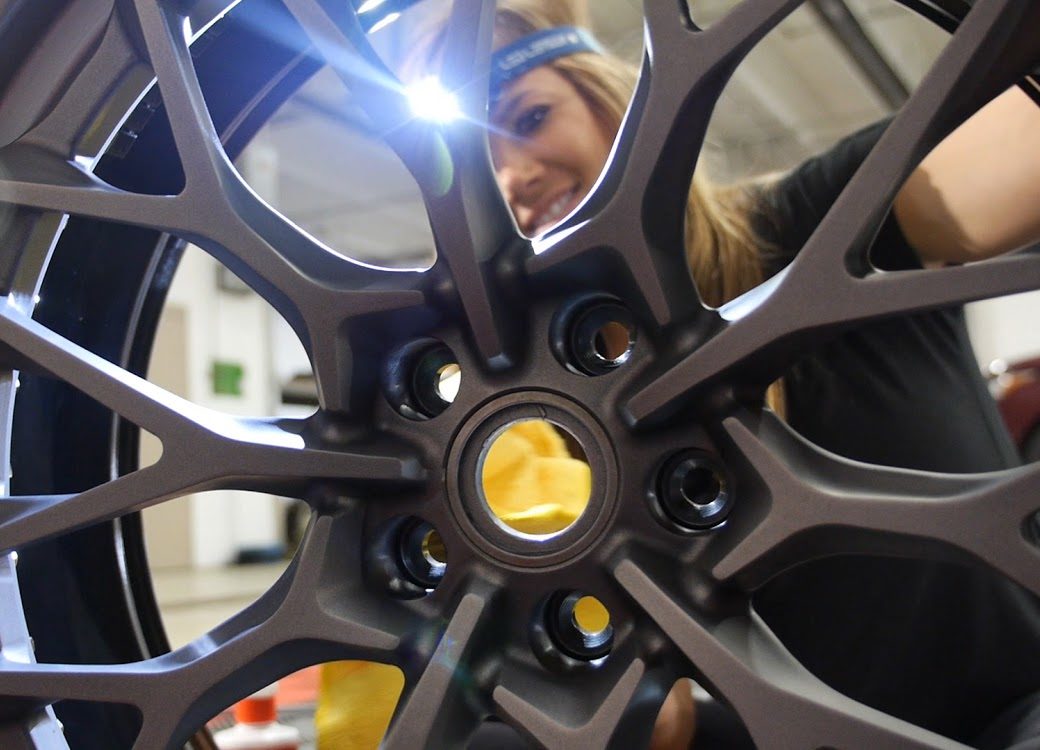 Schedule You Consultation Today
Each and every detail is different. To make sure you have the very best experience, we like to see your car in person to give you our honest assessment of what needs to be done to meet your expectations.
Schedule a Consultation
Testimonials
Don't take our word for it – here's what customers have to say:
Prior to selling my 911, I brought it to Carsmotology for a complete detail service. Jen worked tirelessly on making it look like-new again. It looked so good, I didn't want to sell it! I highly recommend her services. She's the best in town!
She is simply the best I have ever used! She works non-stop to make your vehicle perfect and the coatings she has applied for me are top notch! She has done my SL65AMG widebody Mercedes and BMW Lumma M6 widebody and have made them look showroom new! Shes an A+ detailer in my book!
If you're looking to have anything from your daily driver with 200k miles to your Lamborghini detailed, stop your search now. You've found the right place. Jen's detail treatment leaves your car like new. Not only is her work the best but her dedication to the work and the level of pride she puts into her work is unlike anything I've ever seen!
Contact us
Reach out to Carsmotology today to get your detail started! Use the contact us form to tell us a bit about what you're looking to have done and we'll take it from there!